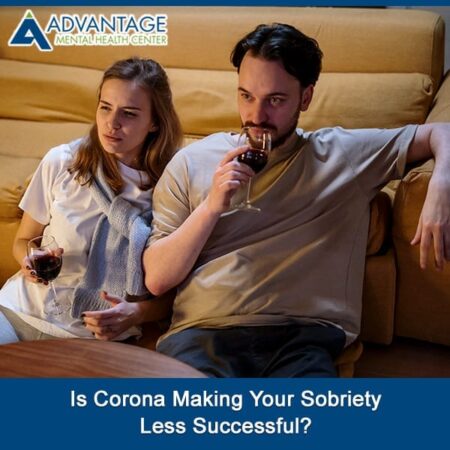 Overcoming addiction takes a series of daily actions, ones that keep you on track and keep you feeling good about your decision to get sober. Maybe you meet with an accountability partner weekly to discuss your triumphs and struggles, or maybe you congratulate yourself monthly with a nice dinner at your favorite restaurant.
Unfortunately, a disease that changed the world, the Coronavirus, broke your routine. Now, you cannot go for a family hike when you are feeling low, nor can you go on a vacation to forget about your worries. Your addiction now tries to call you back into its grasp.
Without the healthy routines and environments that made you feel safe, it is easy to become riddled with anxiety and be more prone to turn back to an old, unhealthy habit.
Do not be discouraged! There are still several steps you can take to protect yourself against your past lifestyle.
Step #1- Terminate Temptation
Your thoughts can be your closest allies or your worst enemies, and the choice is up to you. Thinking positive thoughts, such as how you can find new, beneficial activities during this pandemic can support you in staying sober. However, allowing yourself to consider returning to overeating, under-eating, alcohol, or drugs can lead to dire consequences. Even just one cigarette or just one beer can take you down a road that you do not want to have to fight your way back from.
Step #2- Beware of Old Friends
As much as you may want to reach out to friends from your past, be careful not to reach out to the ones that may remind you of life before sobriety. If you see your friends drinking alcohol or smoking over Zoom, you will likely have the urge to join in on social behavior.
Instead, seek a new friend or an old friend, who has reached sobriety; then, the two of you can share your experiences together and serve as a support system for one another.
Step #3- Zoom Away!
You can use Zoom to meet with others in your position. Aaron Barnes, who owns Sober Coaching, hosts daily meetings with individuals looking for support during this pandemic.
If that is not your style, you can Zoom with your own family members or friends that you know can get you through your cravings.
Step #4- Sidestep Movies that Focus on Alcohol or Drugs
Many movies will likely have a few scenes where alcohol or drugs are shown, but it is wise to avoid movies in which the plot's entire focus is a character's enthrallment with dangerous substances. These movies may glorify what is considered the fun parts of alcohol or drugs while leading you to forget about all of the respectable reasons you chose to drop your addiction in the first place.
Step #5- Workout
Fighting negative impulses means fighting a lot of pent-up desires; walking your dog, dancing to online Zumba in your kitchen, or going for a swim can really relieve that stress.
Step #6- Make Love
If you have been quarantining with someone of romantic interest, now is a great time to express yourselves through sex. Sex is a great way to focus your physical and emotional energy on something other than your addiction.
Step #7: Create a Healthy Addiction
Putting a great deal of your focus into a new, healthy addiction can be pivotal for your healing process. Spend hours working on that car you always wanted to get fixed or start daily craft projects with your children. Whatever it is, absorbing yourself in a hobby that you love can make a huge difference!
Resources Just for You
Fortunately, there are amazing resources that are there just for you, even during the Coronavirus outbreak. The Advantage Mental Health Center offers appointments both over the phone and virtually, and the professionals will help diagnose and treat mental health issues that may be fueling your addiction. Now is the time to be proactive; the Coronavirus makes sobriety less easy, but it does not have to change you. You are in control of your life and how you live it.
Picture Credit: Pexels